Morning Line: Producer by Design
John 15:1-6  (NRSVCE) "I am the true vine, and my Father is the vine grower. 2 He removes every branch in me that bears no fruit. Every branch that bears fruit he prunes to make it bear more fruit. 3 You have already been cleanse] by the word that I have spoken to you. 4 Abide in me as I abide in you. Just as the branch cannot bear fruit by itself unless it abides in the vine, neither can you unless you abide in me. 5 I am the vine, you are the branches. Those who abide in me and I in them bear much fruit, because apart from me you can do nothing. 6 Whoever does not abide in me is thrown away like a branch and withers; such branches are gathered, thrown into the fire, and burned. "
Develop your relationship with Jesus when you need a little pruning it will take less time to heal and be blessed by new fruit your life produces. By design you are a great producer of awesome fruits of life in self and others.
God has a Great Word for you!
Ride with expectation full of His spirit guiding you!
Smile, stand up boldly, and mount up. You have a race to win!!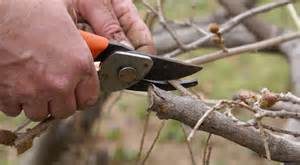 See ya in God's Winners Circle
Chap
Contact- Contributions or Prayer requests:
Mulligans for Life/ Morning Line Chapel
mulligansforlife.com
Prayerfully consider a tax-deductible contribution
Join our MFL/MLC team touching and changing Lives!