Morning Line: Mentoring!
God said in :John 15:16 (NRSVCE) "You did not choose me but I chose you. And I appointed you to go and bear fruit, fruit that will last, so that the Father will give you whatever you ask him in my name. "
We're not instructed to just produce we're instructed to teach/mentor what we know in God's loving nature and grace. Mentoring someone to know God's love, nature and grace helping define and develop their God given instincts and talents. It will be your most cherished life's accomplishment giving them a leg-up filling your heart, spirit and soul with joy, which will make God smile saying good work 'well done'.
God has a Great Word for you!
Ride with expectation full of His spirit guiding you!
Smile, stand up boldly, and mount up. You have a race to win!!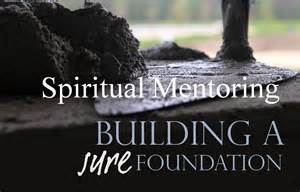 See ya in God's Winners Circle
GW
Contact- Contributions or Prayer requests:
Mulligans for Life/ Morning Line Chapel
mulligansforlife.com
Prayerfully consider a tax-deductible contribution
Join our MFL/MLC team touching and changing Lives!