Morning Line: Dream!
 Ask God to activate His plan and dream in your heart.
Isaiah 55:6-9 (NRSVCE) "Seek the Lord while he may be found,  call upon him while he is near;7 let the wicked forsake their way,  and the unrighteous their thoughts; let them return to the Lord, that he may have mercy on them,  and to our God, for he will abundantly pardon.8 For my thoughts are not your thoughts,  nor are your ways my ways, says the Lord.9 For as the heavens are higher than the earth, so are my ways higher than your ways  and my thoughts than your thoughts."
Psalm 37:3-5 (NRSVCE) " Trust in the Lord, and do good; so you will live in the land, and enjoy security.4 Take delight in the Lord, and he will give you the desires of your heart. Commit your way to the Lord; trust in him, and he will act."
Proverbs 3:5-6 (NRSVCE) "Trust in the Lord with all your heart,  and do not rely on your own insight. 6 In all your ways acknowledge him, and he will make straight your paths.
Putting God first in your life releases His knowledge, wisdom and creative resources. He'll put a burning desire in your heart with the wisdom to complete His plan. Leading you to be a winner blessed to be a blessing get dressed in the knowledge of God's word, promise and inheritance for you through a relationship with Jesus Christ. "Get Ready- Be Ready ".
God has a Great Word for you!
Ride with expectation full of His spirit guiding you!
Smile, stand up boldly, and mount up. You have a race to win!!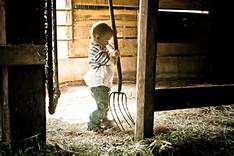 See ya in God's Winners Circle
Chap
Contact- Contributions or Prayer requests:
Mulligans for Life/ Morning Line Chapel
mulligansforlife.com
Prayerfully consider a tax-deductible contribution
Join our MFL/MLC team touching and changing Lives!