Cleans –Heals- Regenerates!
Matthew 8:1-3 (NRSVCE) " When Jesus had come down from the mountain, great crowds followed him; 2 and there was a leper who came to him and knelt before him, saying, "Lord, if you choose, you can make me clean." 3 He stretched out his hand and touched him, saying, "I do choose. Be made clean!" Immediately his leprosy was cleansed. "
Isaiah 53:4-5 (NRSVCE)"Surely he has borne our infirmities  and carried our diseases; yet we accounted him stricken,  struck down by God, and afflicted.5 But he was wounded for our transgressions, crushed for our iniquities; upon him was the punishment that made us whole, and by his bruises we are healed."
Matthew 26:26-27 (NRSVCE) " While they were eating, Jesus took a loaf of bread, and after blessing it he broke it, gave it to the disciples, and said, "Take, eat; this is my body." 27 Then he took a cup, and after giving thanks he gave it to them, saying, "Drink from it, all of you; "
I pray you let the "Healing Power " of the faith of God completely saturate you today.
God has a Great Word for you!
Ride with expectation full of His spirit guiding you!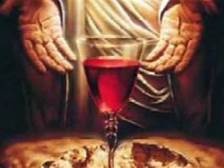 See ya in God's Winners Circle
Chap
Contact- Contributions or Prayer requests:
Mulligans for Life/ Morning Line Chapel
mulligansforlife.com
Prayerfully consider a tax-deductible contribution
Join our MFL/MLC team touching and changing Lives!