Archive for the 'Ponders' Category
Assurance
We start our Friday knowing who we are because of Who we belong too…that God loved us so much He invested His only Son in us… now we all can be called sons and daughters of God…Jesus cemented our identity for eternity…sure we fall but a righteous person gets back up every time…there's nothing righteous about the fall but something about getting back up and trying again God credits to us as righteousness…He honors that I'm not giving up come hell or high water kind of faith…what a merciful and loving Father full of grace we have!!! By Steve Curry
Psalm 37:23-25  (NRSVCE)
23 Our steps are made firm by the Lord,
when he delights in our  way;
24 though we stumble, we  shall not fall headlong,
for the Lord holds us by the hand.                                                                                                                                                          25 I have been young, and now am old,
yet I have not seen the righteous forsaken
or their children begging bread.
See ya in God's Winners Circle
Chap
Mulligans for Life/ Morning Line Chapel
5901 W Behrend Dr #2056
Glendale, Az 85308
Prayerfully consider a tax- deductible contribution:
Download app: Mulligans for Life
Morning Line: Not Forgotten!
Hebrews 6:10 (NRSVCE) " For God is not unjust; he will not overlook your work and the love that you showed for his sake in serving the saints, as you still do. "
Are you thinking am I forgotten? Understand this: others may fail to thank you, but your heavenly Father appreciates all that you do and all that you are. Your work may go uncelebrated, but it will not go unrewarded. God has put you exactly where He needs you. You are fulfilling His purpose every day. Once you accept that, you'll find joy and meaning in what you're doing. God is the reason, others are just the beneficiaries! Don't let someone else's response decide your level of joy. God observes every day and every detail of your life. 'God is not unjust. He will not forget how hard you have worked for him and how you have shown your love to him by caring for others.
Colossians 3:15-17 " And let the peace of Christ rule in your hearts, to which indeed you were called in the one body. And be thankful. 16 Let the word of Christ[a] dwell in you richly; teach and admonish one another in all wisdom; and with gratitude in your hearts sing psalms, hymns, and spiritual songs to God. 17 And whatever you do, in word or deed, do everything in the name of the Lord Jesus, giving thanks to God the Father through him."
Thank God today for the blessing He has poured on you for being willing to stand up and say "Lord what can I do for you today. Thank you for the opportunity to serve and the miracles I will see performed in your name"
Smile, stand up boldly, mount up. You have a race to win!!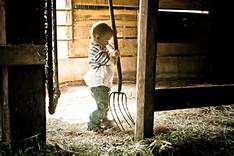 See ya in God's Winners Circle
Chap
Mulligans for Life/ Morning Line Chapel
5901 W Behrend Dr #2056
Glendale, Az 85308
Prayerfully consider a tax- deductible contribution:
Download app: Mulligans for Life
Thoughs to Ponder: Raised to Serve
Job describes the futility of life before Christ.
His lament reminds us of the curse of toil and death placed upon Adam following his original sin (see Genesis 3:17–19). Men and women are like slaves seeking shade, unable to find rest. Their lives are like the wind that comes and goes.
But, as we see in Psalm 147  , He who created the stars promised to heal the brokenhearted and gather those lost in exile from Him (see Isaiah 11:12; 61:1). We see this promise fulfilled in the Gospel.
Simon's mother-in-law is like Job's toiling, hopeless humanity. She is laid low by affliction but too weak to save herself.
But as God promised to take His chosen people by the hand (see Isaiah 42:6), Jesus grasps her by the hand and helps her up. The word translated "help" is actually Greek for "raising up." The same verb is used when Jesus commands a dead girl to arise (see Mark 5:41–42). It's used again to describe His own resurrection (see Mark 14:28; 16:7).
What Jesus has done for Simon's mother-in-law, He has done for all humanity—raised all of us who lay dead through our sins (see Ephesians 2:5).
Notice all the words of totality and completeness in the Gospel. The whole town gathers; all the sick are brought to Him. He drives out demons in the whole of Galilee. Everyone is looking for Christ.
We, too, have found Him repentance and accepting Christ Jesus as Lord and redeemer, He healed and raised us to live in His presence (see Hosea 6:1–2).
Like Simon's mother-in-law, there is only one way we can thank Him for the new life He has given us. We must rise to serve Him and His Gospel.
Our lives must be our thanksgiving, as Paul describes . We must tell everyone the good news, the purpose for which Jesus has come—that others, too, may have a share in this salvation.
Your in Christ
Scott Hahn
Jb 7:1–4, 6–7
Ps 147:1–6
1 Cor 9:16–19, 22–23
Mk 1:29–39

See ya in God's Winners Circle
Chap
Mulligans for Life/ Morning Line Chapel
5901 W Behrend Dr #2056
Glendale, Az 85308
Prayerfully consider a tax- deductible contribution:
Download app: Mulligans for Life
Morning Line: Don't be Bushwhacked!
Don't stop to argue with people on the sideline that will throw you off stride.
Hebrews 12:1"Run with patience the race before you.
Matt 6:33"Seek first the kingdom of God and righteousness and all things shall be added to you.
John 14:1 "Let not your heart be troubled; you believe in God, believe also in Me.(Jesus)
Stay focused on God's destiny for you, be ready, the path will open in God's best timing for you. Leading to your Victory!
Smile, stand up boldly, mount up. You have a race to win!!
See ya in God's Winners Circle
Chap
Mulligans for Life/ Morning Line Chapel
5901 W Behrend Dr #2056
Glendale, Az 85308
Prayerfully consider a tax- deductible contribution:
Download app: Mulligans for Life
From: Messianic Bible Study
"When the Son of Man comes, will He find faith on earth?"  (Luke 18:8)
Yeshua (Jesus) asked if He would find faith on the earth when He comes again.
Speaking from His Hebraic mindset, what is this faith that Yeshua will be looking for.  And do you have it?
Faith
in Hebrew is

emunah—אמונה.
It shares the same root letters as the verb

to trust

and

believe

(aman),

which is why we announce

Amen—אמן

after praying.
Saying Amen to God's Word involves a heartfelt commitment to His faithfulness, against all odds.  It is the trust that Job had.  When everything was taken away from him, he steadfastly trusted in God's goodness.
It is a trust that says, "Even if God says no to my prayer, I will trust that He knows best."
 "The Hebrew word Emunah means faithfulness, fidelity, loyalty, not walking away even when the going gets tough, trusting the other and honouring the other's trust in us," says Rabbi Lord Jonathan Sacks, former Chief Rabbi of the United Kingdom's United Hebrew Congregations of the Commonwealth.
This is a very helpful definition for us in its Hebraic context.  But for the Greek mind, it might appear that "to trust" and "to have faith" are two different things.
However, in Hebrew they are one and the same.  And together, they form a powerful force.
To trust and have faith is to believe.
In Israel, a Jewish follower of Messiah refers to him or herself as

Ma'ameen

(Believer)

, a word which shares the same root as emunah.  It is a word adopted from an old Jewish prayer still heard in synagogues worldwide.
This prayer has become a popular song called

Ani Ma'ameen

(I Believe) 

that often accompanies Jewish as well as Messianic folk dancing.
The words begin with a wonderfully joyful declaration:
"I believe (Ani ma'ameen) with perfect faith (emunah shlemah) that Messiah (Mashiach) will come.  And even though He may tarry, I will wait for Him, whenever He comes."
This belief in the coming of Messiah doesn't only belong to the Ma'ameen of Yeshua; it is also the belief of faithful Jews.  In fact, these words are the 12th of 13 Principles of Faith compiled by Rabbi Moses ben Maimon, known as Maimonides in the 12th century.
Emunah in the coming of Messiah is not based on feelings, so it also applies when circumstances are not joyful.
Legend has it that the original tune of "Ani Ma'ameen" was not a happy one, but a sombre melody out of the lips of a broken Rabbi, Azriel David Fastag, on a packed cattle train to Treblinka.
The Rabbi is said to have challenged himself:  "Just now, when everything seems lost, is a Jew's faith [in Mashiach] put to the test." 
It is the song death camp prisoners would often sing while walking into the gas chambers.
As the lively Mashiach song says, believing in the coming of Messiah is a

perfect

or

shlemah 

kind of faith.  Shlemah comes from the root

shalom

, meaning

completely whole

.  
This is, perhaps, why Jewish People who accept Yeshua as the promised Messiah call themselves "Completed Jews."
Yet, even as Believers in Yeshua, our faith sometimes wanes.  In such times, we can count on Yeshua, who always has perfectly whole emunah (faithfulness) to be our firm foundation.
What does it mean that Yeshua has perfect faith?
Yeshua had a learnt, personal, mature emunah that speaks from experience, and trusts in God's character and sovereignty.
  It is a faith we are to emulate.  Yet, Yeshua goes even further.  He puts out the plea to each of us:  
"Trust in God; trust also in Me."  (John 14:1)
We can trust, rely on, and believe in Yeshua because He is the Word of God (John 1:1), and His Word forms the firm foundation that we need to build our lives upon (Matthew 7:24).
Yet, there are times when our faith in Him fades.
Rabbi Shaul (the Apostle Paul) helps us understand that this is not a quality known to our Messiah, "If we are faithless, He remains faithful—for He cannot deny Himself." (2 Timothy 2:13)
He is "the same, yesterday and today and forever." (Hebrews 13:8)
This steadiness is another meaning of emunah.
We see this in action when the Hebrew men Aaron and Hur held up the hands of Moses, "one on one side, and the other on the other side. So his hands were steady (emunah) until the going down of the sun." (Exodus 17:12)
While there is nobody on earth we can trust wholeheartedly to be completely truthful, faithful, and steady, we can trust Yeshua to be everything He says He is forever.
And He says, "I will be with you always, even to the end of the age." (Matthew 28:20)
It is because Yeshua is so faithful that we can be assured of our spiritual salvation through Him.
His faithfulness is a gift from God, "not a reward for the good things we have done, so none of us can boast about it."  (Ephesians 2:9)
This is a vitally important principle because at the time of Yeshua, many tried to be saved by perfectly keeping the Torah (God's instructions in the first five books of the Bible).
Yet, no one could keep it perfectly.
In fact, Rabbi Shaul (Paul of Tarsus) tried zealously to keep Torah to the letter as a means to become right with God.  But after encountering Yeshua first hand, He finally understood that "the life I now live, I live by the faith [emunah] of the Son of God, who loved me and gave Himself for me."  (Galatians 2:20)
Nevertheless, that revelation didn't stop him from being zealous to do good works for the kingdom of God or follow Torah. 

And it should not stop us.
"For we are His workmanship, created in Messiah Yeshua for good works, which God prepared beforehand, that we should walk in them." (Ephesians 2:10)
True saving faith doesn't stop at merely believing in Yeshua.  It requires action to fulfill the good works that have been prepared for us in advance to fulfill.
Yes, there is work to do while on earth.
To say we have faith without doing those works is to show that we have no faith at all.
"As the body without the spirit is dead, so faith without deeds is dead." (James 2:26)
Although we have learned that our works for God in a legalistic way cannot save us, God's promises to bless us are conditional on our obedience, which is a natural product of faith.
Abraham exemplified this faith-filled action. As he obeyed God we see that "his faith and his actions were working together, and his faith was made complete by what he did." (James 2:22)
During the 25 years that Abraham was waiting for his promised son Isaac, he had grown in faith and learned that he could trust his God so implicitly that he became a "friend" of the Almighty One of Israel (2 Chronicles 20:7; Isaiah 41:8).
The beautiful thing is that Yeshua also calls us His friends if we

"do what He
Faith Is a Sign of Covenant Love
As always with the Lord, emunah is about relationship.
In the Book of Hosea, the Lord desires to betroth Israel to Himself through righteousness, justice, love, and mercy that both parties live out.
"I will betroth you to Me in emunah,"
said the Lord. (Hosea 2:19–20)
These divine qualities of emunah form a powerful force that unites us with God and His Son, as a bridegroom unites with his bride in anticipation of marriage—both trusting in each other to be faithful to one another, loving each other through words and deeds.
All Believers possess a certain level of this faith. Yet, some possess an enhanced emunah—a spiritual gift of faith that rises to superior levels.
Faith as a Spiritual Gift
Like all of the Spiritual gifts mentioned in Scripture,

the gift of faith is a seal of the Lord's covenant love and commitment to us,

as a wedding gift to those He betrothed.
Like all spiritual gifts, the gift of faith is given for the purpose of building up the kingdom of God.  To accomplish this goal, faith as a spiritual gift is, perhaps, a faith so steadfast and secure that it encourages others even in dire situations.
It is a faith that keeps our hand in His no matter what. 
Even in the darkness, we trust that He will watch over us and guide us because He is always with us.
Yet, having such a powerful gift means nothing if it doesn't express itself in love for God and for one another. Paul says,
"If I have prophetic powers, and understand all mysteries and all knowledge, and if I have all faith, so as to remove mountains, but have not love, I am nothing,"
wrote Rabbi Shaul.

(1 Corinthians 13:2)
While Believers have varying degrees of emunah and love for each other, "the greatest of these is love."  (1 Corinthians 13:13)
Perhaps one way to test the level of faith we have is to see how far we push the boundaries of that faith. That is, how much chutzpah (nerve) do we show our family, friends, and neighbors as we live out the Word of God in our lives?
Let's look at some examples of this chutzpah:
By faith, Moses chose not the pleasures of Egypt.
By faith, Ruth took the advice of her mother-in-law and, as a result, became the great-grandmother to King David.
By faith, Esther entered the chamber of the king uninvited
, thereby risking her life.  And Israel survived.
By faith, Daniel ate just fruit and vegetables, refusing the king's delicacies.  By faith his three friends said no to bowing down to the statue. And they all survived.
Both a Roman centurion and a Canaanite woman broke through their cultural and religious boundaries and reached out for a supernatural encounter from Yeshua (Mark 8:10; Matthew 15:28).
Hebrews chapter 11 reminds us of a whole list of Biblical characters whose lives are examples of how to live out our faith.
And Yeshua tells us many times not to be afraid; we demonstrate our faith in Him when we fear not!
We are to live by the emunah shlemah (perfect faith) of the Son of God, not fearing bad news (Psalm 112:7), not being afraid of people or situations, but rejoicing because He is in control.
What does that look like?
On a stormy sea with Yeshua asleep, His disciples cried out,

"Lord, save us! We're going to drown!"
He rebuked them, saying "You of little faith, why are you so afraid?' Then he got up and rebuked the winds and the waves, and it was completely calm." (Matthew 8:23–27)
Not only does Yeshua control the winds and the waves, but all authority in heaven and earth has been given to Him.  (Matthew 28:18)
So, let us fear not and show some chutzpah!
In the end, it need not be so difficult to have the kind of faith that Yeshua is looking for when He returns and while we live out all that God has called us to do.
Developing that faith is, again, about relationship.
Emunah includes the little word

em (אם)

or

mother

. 
Like the love of a mother who feeds, teaches, and protects her child, emunah is a nurturing, deep, inner conviction from the Holy Spirit given to those who believe in Messiah, causing us to know God as Abba (Daddy).  (Ephesians 1:13, Romans 8:9, 11, 15-16)
We are to be like a child who clings to our mother and father for sustenance, seeking lovingkindness, protection, guidance, and even correction.
"Truly, I say to you, unless you turn and become like children, you will never enter the kingdom of heaven. Whoever humbles himself like this child is the greatest in the kingdom of heaven."  (Matthew 18:3–4)
The more we humble ourselves before our Saviour, Messiah Yeshua, the easier it is to trust and believe in all that He says. 
The more we put that trust and belief into action for the Kingdom of God, the more faith and confidence we will develop to do even greater deeds.
And our deeds will be remembered forever.
"And I saw the dead, great and small, standing before the throne. And there were open books, and one of them was the book of life. And the dead were judged according to their deeds, as recorded in the books."  (Revelation 20:12)
Thoughts to Ponder: Magnify                                                                                                                                                          by Roman Eric Chapa
Quote: O magnify the Lord with me, and let us exalt his name together.
Something powerful happens inside when you magnify the Lord. What does it mean to magnify the Lord? When you magnify Him, you aren't changing Him; you are changing the way you see Him. You are making Him bigger in your life than your problems and circumstances.
So many people today waste time and energy talking about their problems and feeling sorry for themselves. That's because they are magnifying their circumstances in their own mind and heart. But when you start magnifying the Lord by talking about Him and worshiping Him, you are making Him the main priority in your life and opening the door for Him to move on your behalf.
Today, decide that no matter what's going on in life around you, you are going to magnify your God. Talk about His goodness. Talk about His faithfulness. Declare that He is working behind the scenes on your behalf. Exalt His name today and lift Him up and see His hand of blessing in every area of your life!
See ya in God's Winners Circle
Chap
Mulligans for Life/ Morning Line Chapel
5901 W Behrend Dr #2056
Glendale, Az 85308
Prayerfully consider a tax- deductible contribution:                                                                                          www.mulligansforlife.com
Download app: Mulligans for Life
Unconditional love – in its most simplest form – means appreciating someone else for who they truly are. It means loving them when they are unloveable, inspite of their imperfections & mistakes. At a deeper level, it means never ever questioning whether you'll feel any other way toward a person. Love is the answer ❤️
~ Artist: Elise Genest
John 13:34-35 (NRSVCE)
34 I give you a new commandment, that you love one another. Just as I have loved you, you also should love one another. 35 By this everyone will know that you are my disciples, if you have love for one another."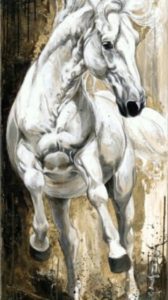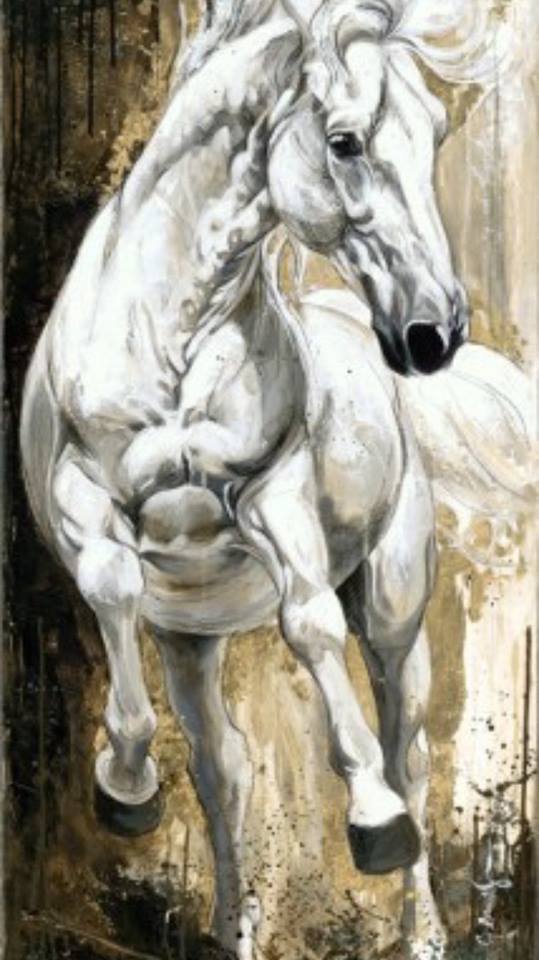 See ya in God's Winners Circle
Chap
Mulligans for Life/ Morning Line Chapel
5901 W Behrend Dr #2056
Glendale, Az 85308
Prayerfully consider a tax- deductible contribution:                                                           www.mulligansforlife.com
Download app: Mulligans for Life
We can never forget in the dark what God promised in the light…the God of the good times is still God in the bad times…even in those times of nothingness when it seems all our dreams have disappeared…we can just bundle up the hurts, the failures and disappointments and just lay them at His feet…as we let go and let God He has a way of creating new dreams…restoring our vision… putting us in the right place at the right time with the right people… seems like we usually have to go through the valley to appreciate standing on the mountain!!! By Steve Curry
1 Peter 5:6-7(NRSVCE)
" Humble yourselves therefore under the mighty hand of God, so that he may exalt you in due time.Cast all your anxiety on him, because he cares for you. "
The Father , Son & Spirit have your and your path trust them!!
Chap
Thought to Ponder: Defeating Temptation!
There is always a way out.
It may surprise You that NOWHERE in the Bible are we told to "resist temptation."
We are told to "resist the devil," that is very different. Instead, we are advised to refocus our attention because resisting a thought doesn't work. It only intensifies our focus on the wrong thing and strengthens it allure.
Every time you TRY to block a Thought out of Your Mind, You drive it deeper into your Memory. By resisting it, You actually reinforce it. This especially True with Temptation. You don't DEFEAT Temptation by fighting the feeling of it.
Since Temptation ALWAYS begins with a THOUGHT, the quickest way to neutralize its allure is to turn your ATTENTION to something else….
Philippians 4:8  (NKJV) "Finally, brethren, whatever things are true, whatever things are noble, whatever things are just, whatever things are pure, whatever things are lovely, whatever things are of good report, if there is any virtue and if there is anything praiseworthy—meditate on these things. "
Whatever gets your ATTENTION will get you.
Don't fight the THOUGHT, just CHANGE the Channel of Your MIND and get interested in another idea. This is the first step in DEFEATING TEMPTATION. James 4:6-8 (NKJV)  "But He gives more grace. Therefore He says: God resists the proud, but gives grace to the humble, therefore submit to God. Resist the devil and he will flee from you draw near to God and He will draw near to you…"
It's your choice pick!.
See ya in God's Winners Circle
Chap
Mulligans for Life/ Morning Line Chapel
5901 W Behrend Dr #2056
Glendale, Az 85308
Prayerfully consider a tax- deductible contribution:
Download app: Mulligans for Life
`
Formed to be Family
We woke up to a Creator that spoke all of creation into existence except us…He reached down and scooped up some dirt to make us…He breathed the breath of life into us…to think we're handmade by God is more than our finite minds can comprehend…to think He would send His only Son so we could all be sons and daughters of God…then He sent the Holy Spirit to empower us to spread the Good News…He's got a lot invested in us…He completed us so we could be complete in Him…the cross erased our past for our future…who is like the Lord???
Genesis 2:7 (NRSVCE)
" then the Lord God formed man from the dust of the ground, and breathed into his nostrils the breath of life; and the man became a living being. "
See ya in God's Winners Circle
Chap
Mulligans for Life/ Morning Line Chapel
5901 W Behrend Dr #2056
Glendale, Az 85308
Prayerfully consider a tax- deductible contribution:
Download app: Mulligans for Life